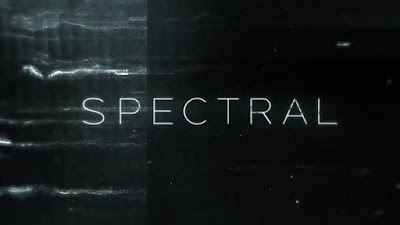 El 9 de diciembre, Netflix estrenará Spectral, película considerada como "Black Hawk Derribado en clave paranormal". Es una buena definición.
Escrita por
Ian Fried
,
John Gatins
(
Flight
; o las aún no estrenadas
Kong: The Skull Island
y
Power Rangers
) y
George Nolfi
(
Ocean's Twelve
;
The Bourne Ultimatum; The Adjustment Bureau
), la película ha sido dirigida por Nic Mathieu, conocido principalmente por dirigir anuncios, que sustituyó a los directores (es que suelen trabajar juntos)
Joachim Rønning y Spen Sanberg
, que abandonaron el proyecto para dirigir la quinta entrega de
Piratas del Caribe
. Y es que
Spectral
no ha tenido hasta el momento (esperemos que la cosa cambie) muy buena suerte, ya que era un proyecto de
Legendary Pictures,
avalado por Universal, pero al final quedó abandonada hasta que Netflix llegó al rescate.
Spectral
cuenta la historia de un científico de
DARPA
que se une a un equipo de operaciones especiales, formado por soldados de Delta Force, enviados a una ciudad europea arrasada por la guerra, donde la población civil está muriendo a manos de unas fantasmagóricas entidades llamadas Spectral.
Protagonizada por James Badge Dale, Max Martini, Emily Mortimer o Bruce Greenwood, entre otros, comenzó a rodarse el 7 de agosto de 2014, traslandándose a Budapest, Hungría, el 28 de agosto del mismo año. Por suerte para ellos, Netflix apareció y podrán ver su trabajo.
Por mi parte, creo que me resultará algo extraño el que usen balas contra estos bichos espectrales en vez de rayos de protones, pero supongo que en algún momento de la película se darán cuenta de su error…es mi ilusión, no me despertéis.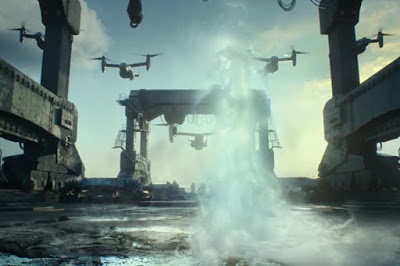 No crucéis los rayos, chicos
Fuentes:
http://www.cinemania.es/noticias/trailer-de-spectral-netflix-caza-fantasmas-a-canonazos/
http://variety.com/2013/film/news/nic-matthieu-kon-tiki-spectral-1200489515/
http://deadline.com/2016/11/spectral-netflix-legendary-pictures-sci-fi-james-badge-dale-emily-mortimer-bruce-greenwood-1201856521/