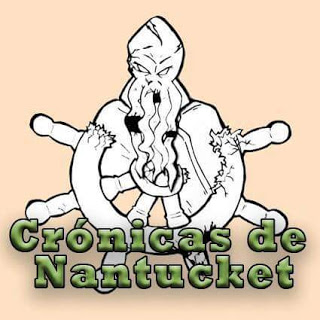 Enlace del audio – http://www.ivoox.com/crisis-podcast-infinitos-2-spielberg-mctiernan-audios-mp3_rf_12931222_1.html
Bienvenidos nantuckianos y otros lobos de mar.
Volvemos de las vacaciones participando en la iniciativa "Crisis en los podcast infinitos 2". Hasta 21 podcast participan en esta iniciativa en la que unos a otros nos proponemos diferentes temas. En nuestro caso, el podcast amigo "Spider-man Bajo la mascara" nos propone el tema que abordamos en este programa.
Los realizadores Steven Spielberg y John McTiernan han criticado la actual deriva del cine de acción basado en el cine de superheroes. En Crónicas de Nantucket comentamos estás declaraciones y analizamos brevemente la evolución del cine de acción. Contenido altamente recomendable para guerreros enfrentados a asesinos extraterrestres; policias de Nueva York cazadores del gran tiburón blanco (o terroristas alemanes); buscadores de reliquias extrañas (excepto en su cuarta entrega); miembros de la armada soviética o presidentes de los Estados Unidos cazadores de vampiros.
Índice:
– Declaraciones de Spielberg y McTiernan – 0:00:00
– Evolución del Cine de Superheroes – 1:16:00
Las músicas con licencia Creative Commons utilizadas en está entrega son:
– Muza – Home Guard
– The Gateless – View of the Greenland Sea North of Siglufjur
– Conway Hambone – Lay it on me
– The mind orchestra – Seagull
Y con la música superheroíca de fondo compuesta por Machinimasound, Dany Olson y Epic Music World.
Nuestra vías de contacto son:
Twitter: @CDNantucket
email: cronicasnantucket@gmail.com
Telegram (solo audios): +1 (561) 766-6541
Facebook: https://www.facebook.com/CronicasDeNantucket/
Blog: https://cronicasdenantucket.blogspot.com
Búscanos en ivoox e itunes y dejanos tus comentarios.
Apoya el proyecto de estos humildes balleneros dando like a los programas si te gustan:
http://www.ivoox.com/podcast-cronicas-nantucket_sq_f1274025_1.html
https://itunes.apple.com/us/podcast/cronicas-de-nantucket/id1102234297?mt=2